December 9th, 2013 Posted in
Cloud
,
Uncategorized
|
No Comments »
When pulling out the HDMI cable from a Mac Mini, the TeamViewer ses­sion on another com­puter gets a com­pletely black (or white screen). When insert­ing the HDMI cable again into the Mac Mini, the desk­top is shown prop­erly. This prob­lem was con­firmed by the TeamViewer sup­port, which is very good by the way. They explained that "you need a mon­i­tor to run TeamViewer on a Mac Mini". It seemed like waste of energy because the Mac Mini loca­tion is rarely vis­ited. Any­way, with a screen I could work remotely.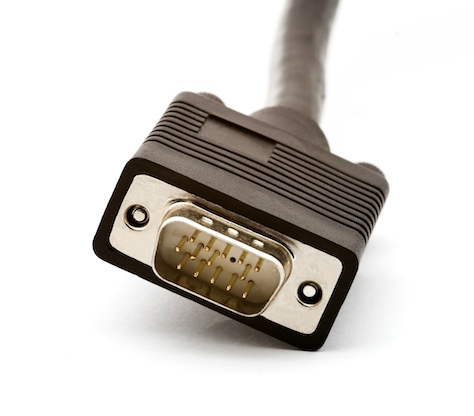 One day I had to change so that the Mac Mini would use a smaller scree. (The larger one would be used for another pur­pose). I had a smaller screen of older model with a 15 pin VGA inter­face.
To make the smaller screen con­nect to the Mac Mini, I went to an elec­tron­ics store to get an "HDMI to VGA (15 pin) adapter". It turned out that such a cable or adapter does not exist. A "box con­verter" was avail­able but it was too expen­sive, basi­cally same price as a new mon­i­tor.
Then the guy in the elec­tron­ics stor asked me if I had a thun­der­bolt con­nec­tion on it, that is, f the Mac Mini was from this or last year (2012). Yes, it was, so I had a thun­der­bolt con­nec­tion on the back of the Mac Mini.

With this, it turned out that with thun­der­bolt there was a lower cost alter­na­tive than buy­ing an HDMI-15pin VGA con­verter box or a new dis­play. I bough a white adapter from Apple but there are other brands that are cheaper.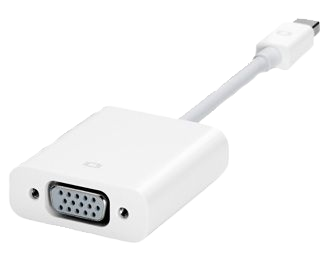 This solved my prob­lem of con­nect­ing a VGA dis­play to the Mac Mini and at the same time, it also solved the TeamViewer black (or white) screen prob­lems. Once the VGA screen was set up with the thun­der­bolt-VGA adapter, the dis­play could even be turned of and TeamViewer would still work, unlike in the case when using HDMI.
Conclusion
Using a Thun­der­bolt-VGA adapter solved the prob­lem of using TeamViewer with a Mac Mini not con­nected to a dis­play in the HDMI port. No more black screen or white screen in the TeamViewer win­dow. And no need to leave the mon­i­tor on any­more. Great, isn't it?